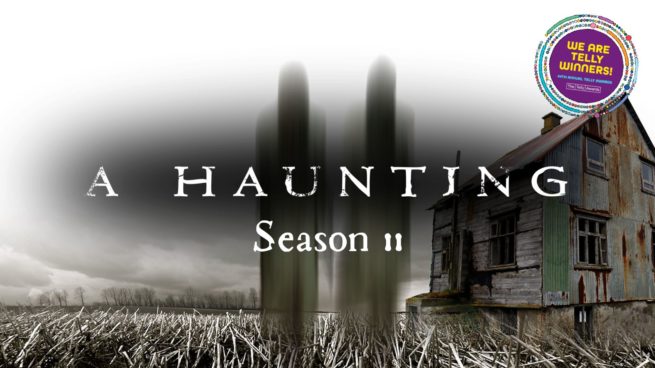 New Dominion Pictures' "A Haunting" named awards winner in the record breaking 44th Annual Telly Awards.
"A Haunting" Season 11 is the Silver Telly Winner in People's Telly – Television Series/Shows/Segments: Official Listing
"A Haunting" Asylum 49 is the Silver Telly Winner in Television – Horror: Official Listing
"The caliber of the work this season truly has reflected the theme of breaking out and standing out," said The Telly Awards Executive Director Sabrina Dridje. "Our industry is experimenting with new technologies like never before, crafting truly compelling stories to draw attention to some of the world's most pressing issues, and companies big and small are turning to more sustainable practices to break the cycle of past production processes."
Thank you to our interviewees for trusting us to bring your stories to life on screen. Congratulations to our amazing cast and crew. And thank you all for watching!
About The Telly Awards
The Telly Awards is the premier award honoring video and television across all screens. Established in 1979, The Telly Awards receives over 12,000 entries from all 50 states and 5 continents. Entrants are judged by The Telly Awards Judging Council—an industry body of over 200 leading experts including advertising agencies, production companies, and major television networks, reflective of the multiscreen industry The Telly Awards celebrates. The full list of the 44th Annual Telly Awards winners can be found at www.tellyawards.com/winners